Oooo! My very first "Thursday Things" post! I follow a handful of bloggers who have a similar weekly post, and I always look forward to reading them. They are always full of fun ideas, things that I want to (and shouldn't) buy, and inspiration for projects.
Things that I'm loving this week: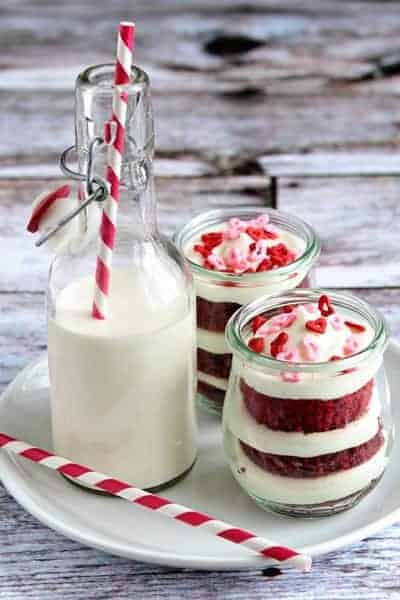 Being that this is the week of all things pink, red, and covered in hearts - I had to put this on my list! I mean, seriously! How darn adorable is that? Cupcakes are great. Cupcakes in a jar? Ah-MAY-zing! Will you make me one? Please?
Oh my heavens, this stuff is fabulous. I knew at first glance that I had to make it, and yesterday I finally did. My hands have never been smoother! It is super easy to throw together (I'll be posting a how-to in the next week or please click the link to the original "recipe") and smells delicious. A perfect hostess gift... or you can indulge yourself and keep it for YOU!
Pink. Pretty. Mint. Raspberries. What more could you ask for? What? A shot of rum? Well... okay! But only because you insisted.
What are you loving this week?